Wij zijn onlangs een samenwerking aangegaan met Schouten & Nelissen. Zij gaan een groot deel van hun boeken in BUKU zetten (uitgeverij Thema). De focus van deze uitgever ligt met name op de ontwikkeling en groei van hoger opgeleiden in een professionele werkomgeving.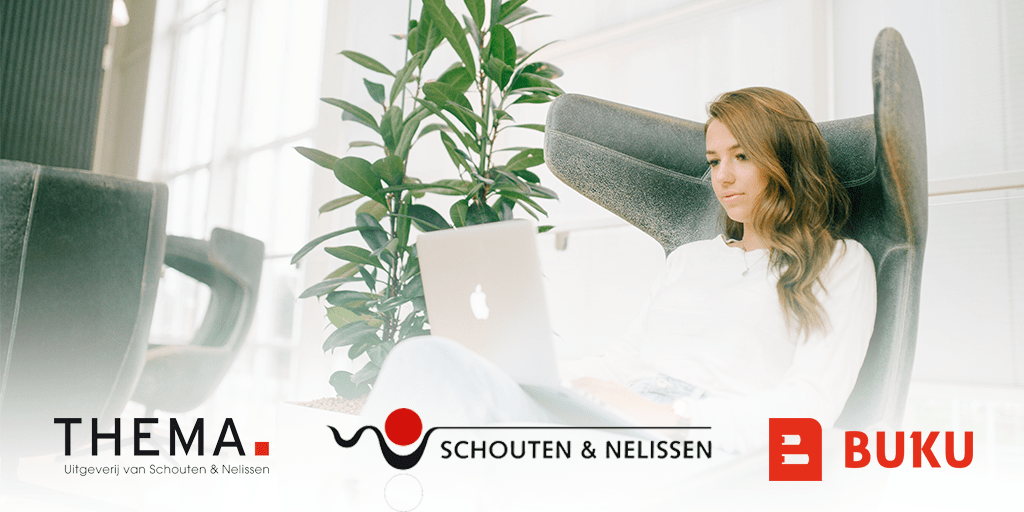 De boeken die Schouten & Nelissen beschikbaar stelt zorgen voor een inhoudelijke verdieping om bepaalde vakgebieden beter te kunnen uitoefenen. Denk hierbij aan specialismen als HRM, psychologie, onderwijs, coaching en leider- of verandermanagement.
Dit is erg interessant voor bedrijven die hun medewerkers graag up-to-date willen houden en een vorm van bijscholing/zelfstudie willen bieden. We zijn erg verheugd en trots om een groot aantal boeken met betrekking tot deze verschillende vakgebieden te mogen toevoegen op ons platform!
Voor meer infomatie kunt u contact opnemen met Bertus Jan Epema:
bertusjan@buku.io of +31 (0) 50 211 19 60.
---
Back to newsroom